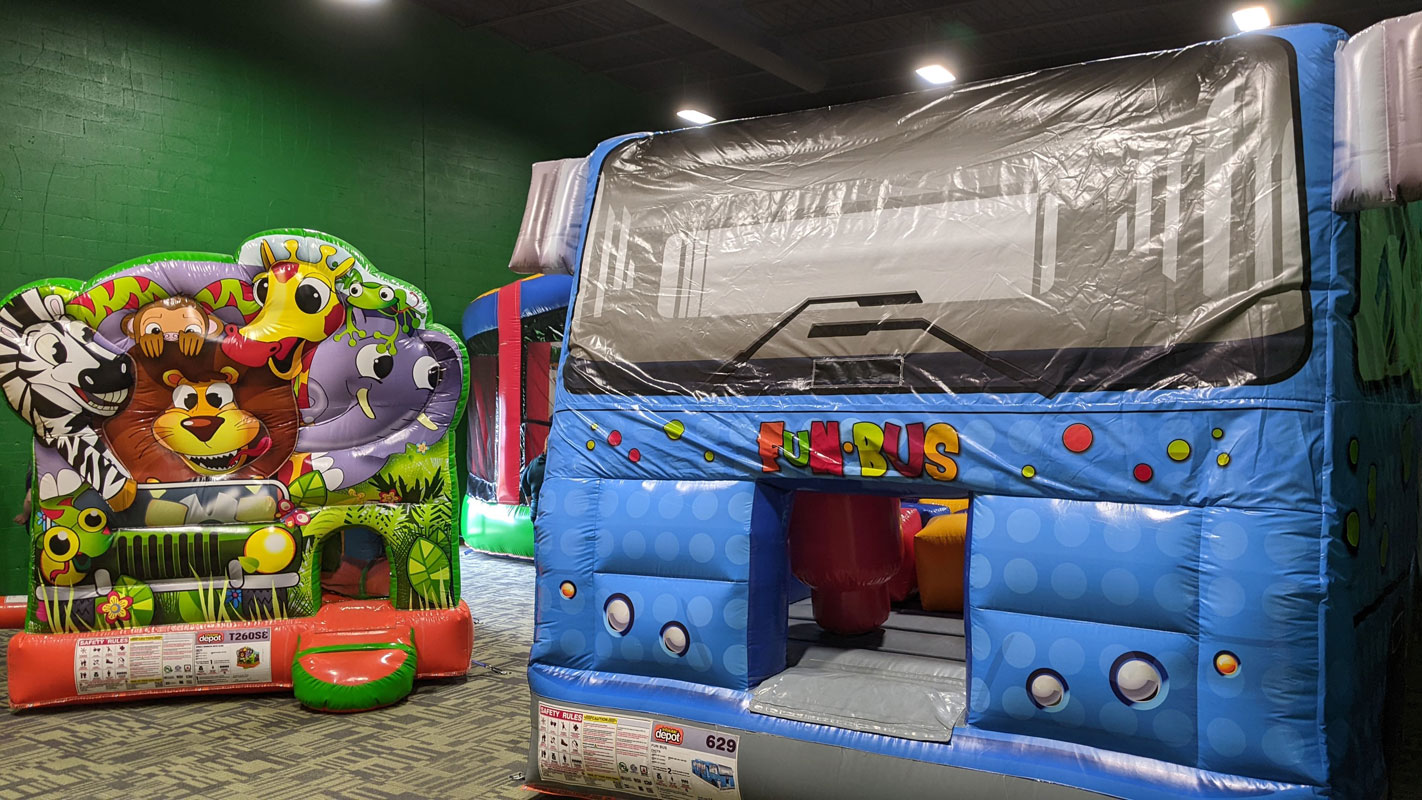 Waivers must be filled out in order to use the inflatables.
Walk-in parties are not allowed. Parties must be booked and paid for 4 days in advance. Parties are not allowed to be held in our dining area.
Gifts, presents, and cakes are only allowed if a party package has already been reserved and paid for. They are not allowed in if you have not reserved a party and paid for it in advance. Our dining area is not to be used for parties.
Drinks with lids may be placed in the cubbies outside of the bounce rooms, not to be taken in the bounce rooms. No exceptions.
No outside food or drinks of any kind may be brought in unless it is a sippy cup or bottle for ages 3 and under. We still require those items not to be used on the carpeted areas of the bounce rooms.
Jumpers MUST wear socks.
No flips, wrestling, or rough-housing allowed.
No gum, sharp objects, or jewelry.
No backpacks or large bags.
No weapons or firearms
If any of the rules above are violated, you will be asked to leave immediately.