Bounce Houses
15 Bounce Houses!
$12 dollars per bouncer, Ages 0-12
Parents pay no admission fee!
Stay and Play until we close
with no hourly time limit!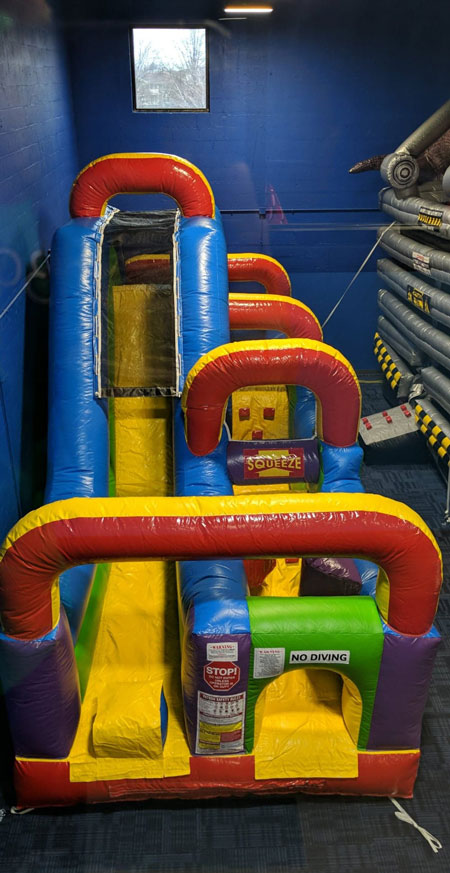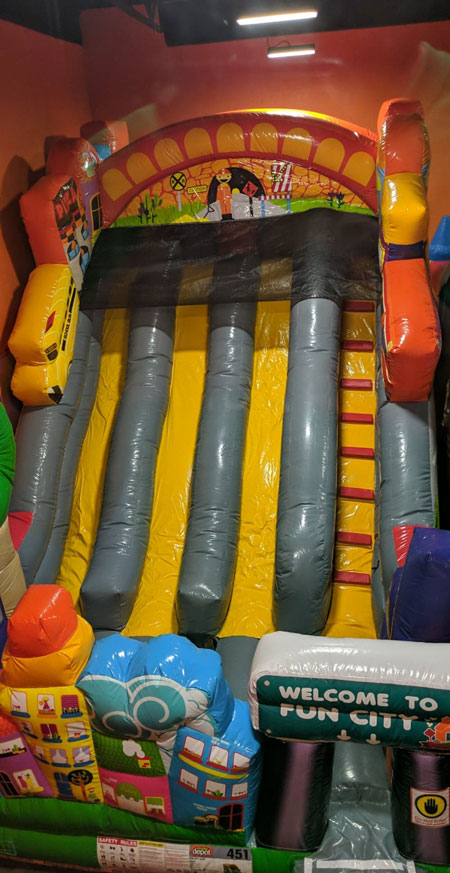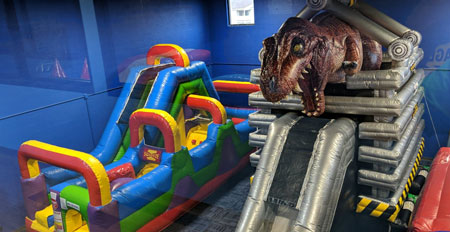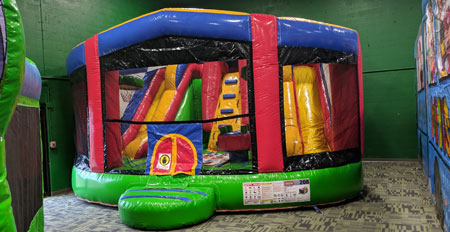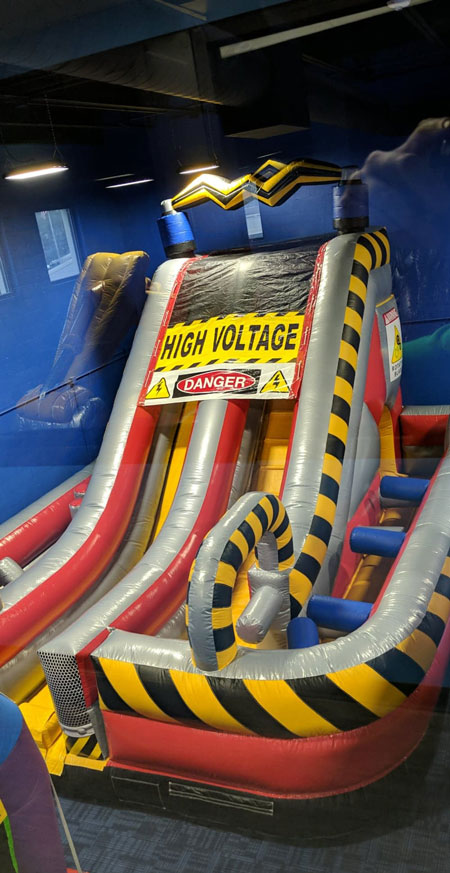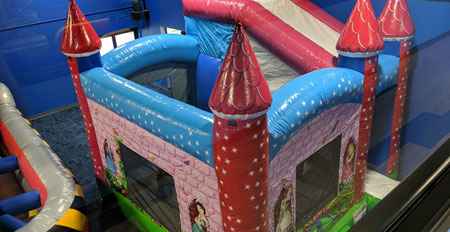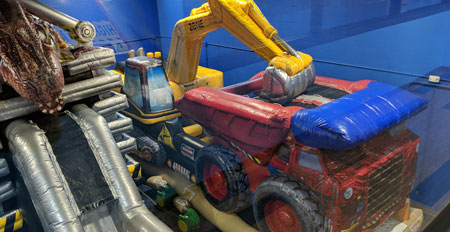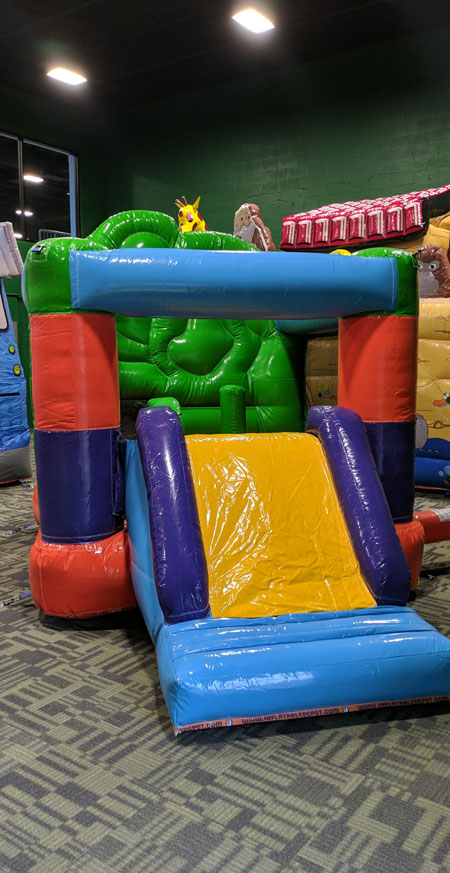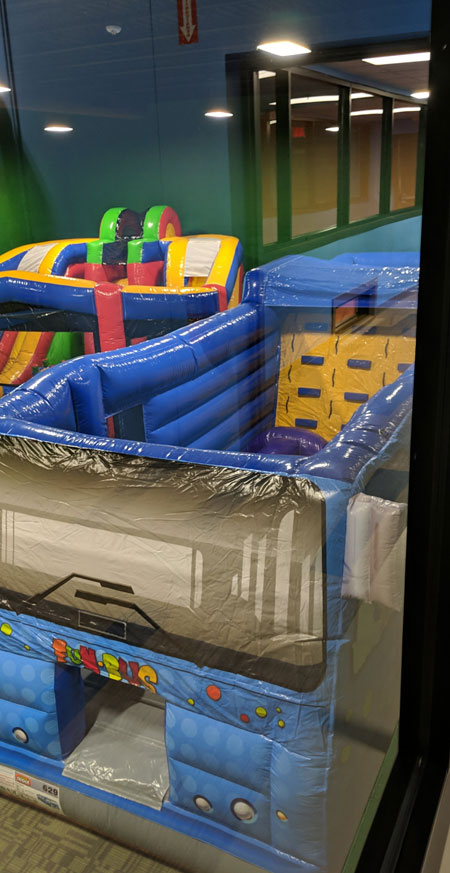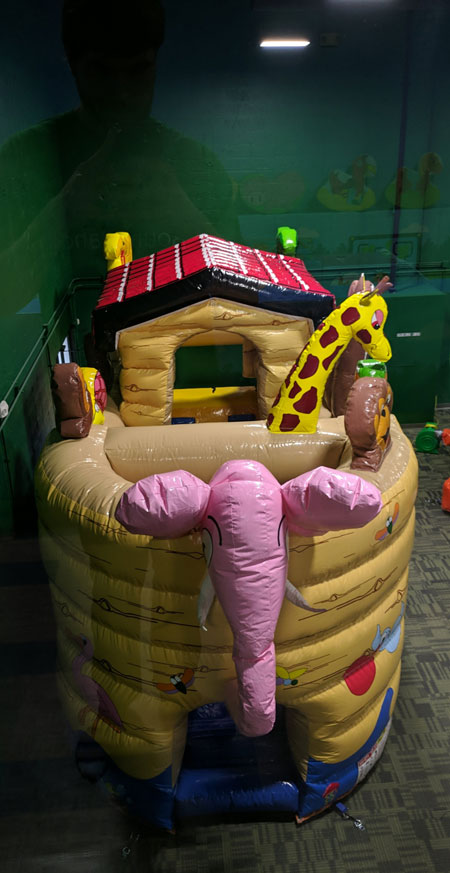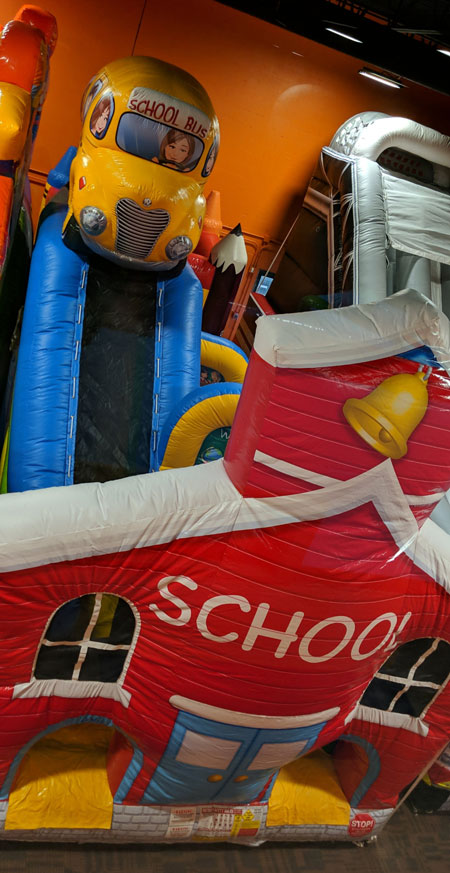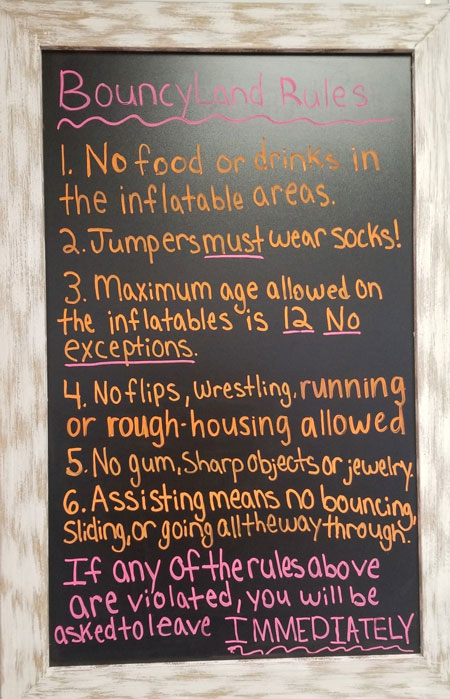 Bounce House Rules
No food or drinks in the inflatable areas.
Jumpers MUST wear socks.
The maximum age allowance on the inflatables is 12. No exceptions allowed.
No flips, wrestling, running, or rough-housing allowed.
No gum, sharp objects, or jewelry
Assisting means no bouncing, sliding, or going all the way through.
If any of the rules above are violated, you will be asked to leave immediately.